Our mission is to be the first place that people
in our community turn to when they need resources or support.
Let us help you accomplish your personal and business goals.
Top Business
Incubation Solutions
It's no secret that Unlimited Future, Inc
can help you launch or grow your business.
We provide the training you need to start your business or move it to the next level. We have a number of different courses across four training pathways.
Introductory

Sapphire

Ruby

Diamond




Courses are flexible and offered in three teaching modes:
On-line (work at your own pace)
Virtual (Live teacher)
In-person (limited per COVID-19
Restrictions
.
We have been providing education, mentoring and incubation services to local business for 30 years.
Meet with one of our staff for live (via zoom) individualized business coaching.
Our Collaborators
Thank you to all of our friends and neighbors that help us accomplish our mission.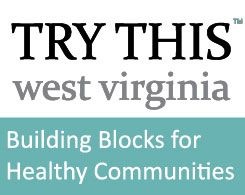 Meet our coaches
Our staff has more than 45 years of collective experience as entrepreneurs. They are excited about helping you accomplish your goals at a very affordable cost. Ursulette Ward, Jules Bills, Kalyn Obiozor, Sara Loftus are fully qualified teachers with extensive practical and specific knowledge of their fields.
Explore our professional courses now!
Don't loose the opportunity to become happier, more effient and more effective in your daily professional life
Great offer today!
This course is free if you live in West Virginia!
Tell me more!
Get weekly updates on live streams, news and more right in your mailbox.